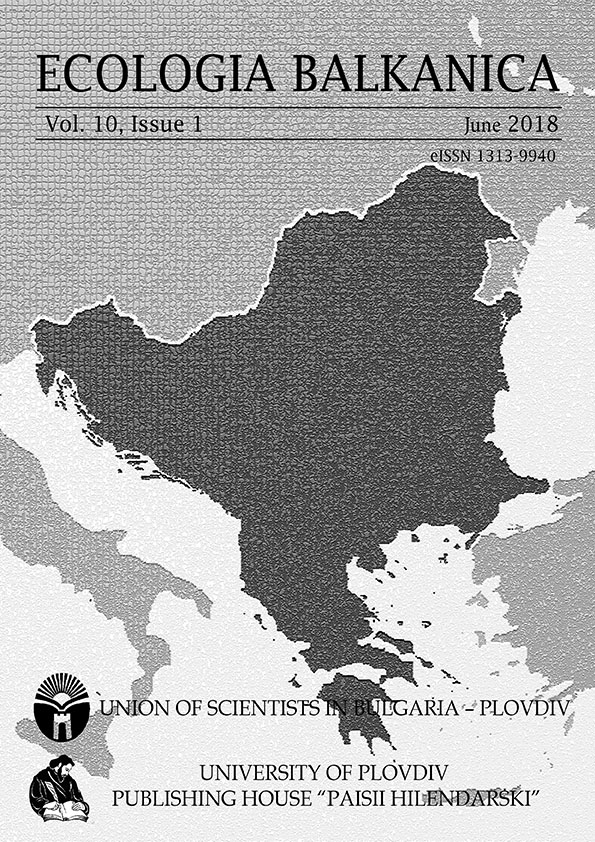 Animal Road Mortality (Aves & Mammalia) from the New Section of the Maritsa Highway (South Bulgaria)
University of Forestry, 10 Kliment Ohridski Blvd., 1756 Sofia, BULGARIA
* Corresponding author: gradi.val@gmail.com
Abstract.
A total of 197 road kill victims were recorded in the period November 2015 - May 2017 from the new section of the Maritsa Highway in South Bulgaria. The Northern White-breasted Hedgehog (
Erinaceus roumanicus
Barret-Hamilton, 1900) - 18.6%, n=118, Eurasian Badger (
Meles meles
(Linnaeus, 1758)) - 16.9%, n=118, Golden Jackal (
Canis aureus
Linnaeus, 1758) - 15.2%, n=118 and Common Buzzard (
Buteo buteo
(Linnaeus, 1758)) - 25.3%, n=79 were the most frequently observed victims. The number of victims detected at varying traffic intensities is different and increases with increasing road traffic. There are several parts of the highway where road kill victims are concentrated.
.
Key words:
road kills, Maritsa Highway, South Bulgaria, Aves, Mammalia
.
Ecologia Balkanica, 2018, vol. 10, Issue 1, pp. 11-18
Article № eb.18101 [Full text - PDF]