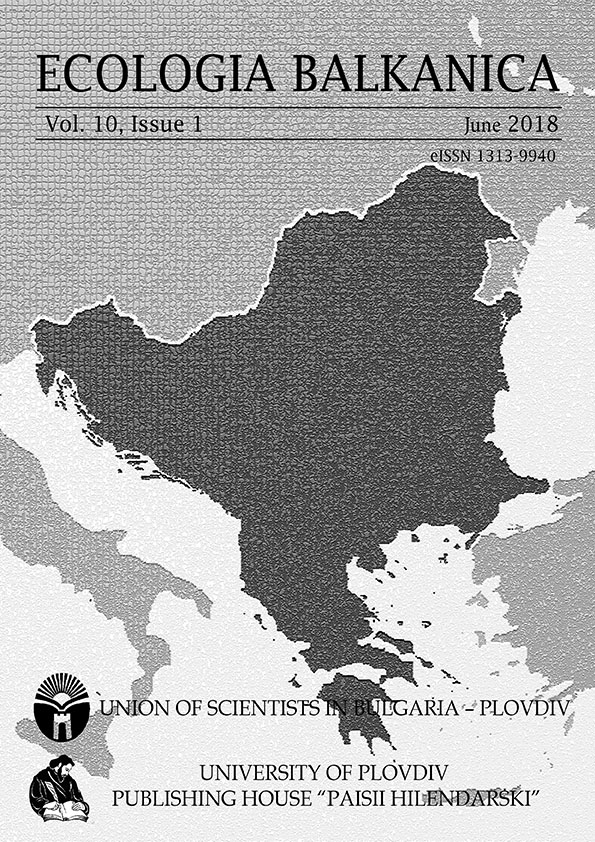 State of Forest Plantations Used for Afforestation of Heavy Metals Polluted Lands Around Former Metallurgic Plant "Kremikovtsi" (Bulgaria)
Vania G. Kachova⃰*, Angel A. Ferezliev
Forest Research Institute – Sofia, Bulgarian Academy of Sciences
Bulvd. Kliment Ohridski 132. Sofia 1756, BULGARIA
* Corresponding author: vania_kachova@abv.bg
Abstract.
A study was carried out on the sustainability of forest plantations established on soils contaminated with heavy metals in the vicinity of the former "Kremikovtsi" metalurgic plant. Soils and forest vegetation near the village of Buhovo (black pine
Pinus nigra
Arn.) and Lokorsko I (red oak
Quercus rubra
L.) and Lokorsko II (winter oak
Quercus sessiliflora
Salisb.) were studied. The soils of the area are geochemically enriched with lead, reaching up to 136 mg/kg for Pb under the Black Pine Plantation. The lowest levels of assimilation have the red oak leaves, as evidenced by the analysis of the heavy metals content: Zn, Cu, Pb, Cd and the biological absorption coefficient Ah, and it is recommended that for the soil reclamation to be used this tree species
.
Key words:
red oak, black pine, biological absorption coefficient
.
Ecologia Balkanica, 2018, vol. 10, Issue 1, pp. 39-46
Article № eb.18105 [Full text - PDF]