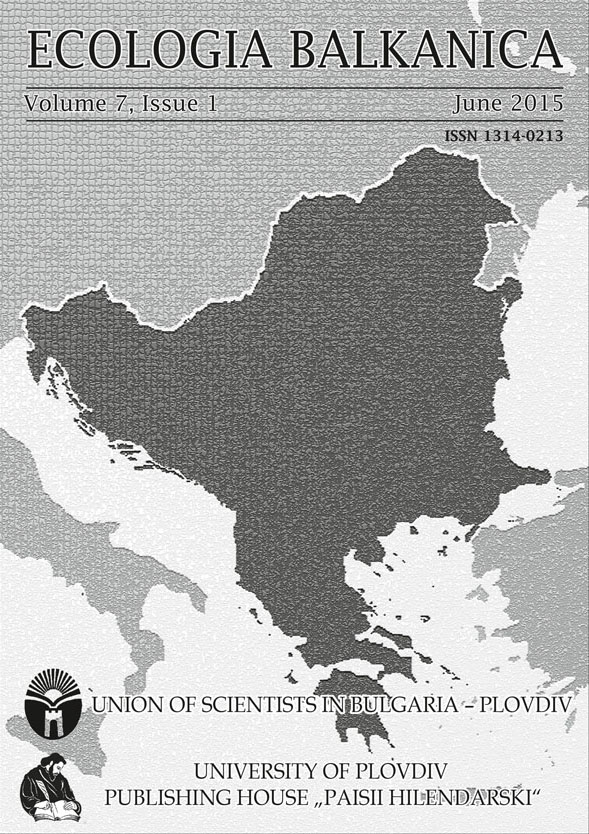 Fish in Ecotoxicological Studies
Vesela Yancheva1, Iliana Velcheva1, Stela Stoyanova2*, Elenka Georgieva2
1 - University of Plovdiv, Faculty of Biology, Department of Ecology and Environmental
Conservation, Tzar Assen Str. 24, Plovdiv, 4000, BULGARIA
2 - University of Plovdiv, Faculty of Biology, Department of Developmental Biology,
Tzar Assen Str. 24, Plovdiv, 4000, BULGARIA
*Corresponding author: stela.st@abv.bg
Abstract. Water contamination (heavy metals, pesticides, POPs, etc.) is a serious environmental issue which has been raising lots of attention in the last decades because it can destroy aquatic ecosystems and hence, reduce biodiversity. In the field of ecotoxicology it is of main interest to investigate what the effects of organic and inorganic toxicants on different biological organization (cell, tissue, organism, population) are. Thus, many authors use different test organisms and particularly, fish. In the current study we aimed to present collected data from the last years which describe why fish is an appropriate species in terms of ecotoxicological research.
Key words:
fish, water contamination, ecotoxicology, toxic effects, biological organization.
Ecologia Balkanica, 2015, vol. 7, Issue 1, pp.149-169
Article № eb.15303, ICID: 1164574 [Full text - PDF]